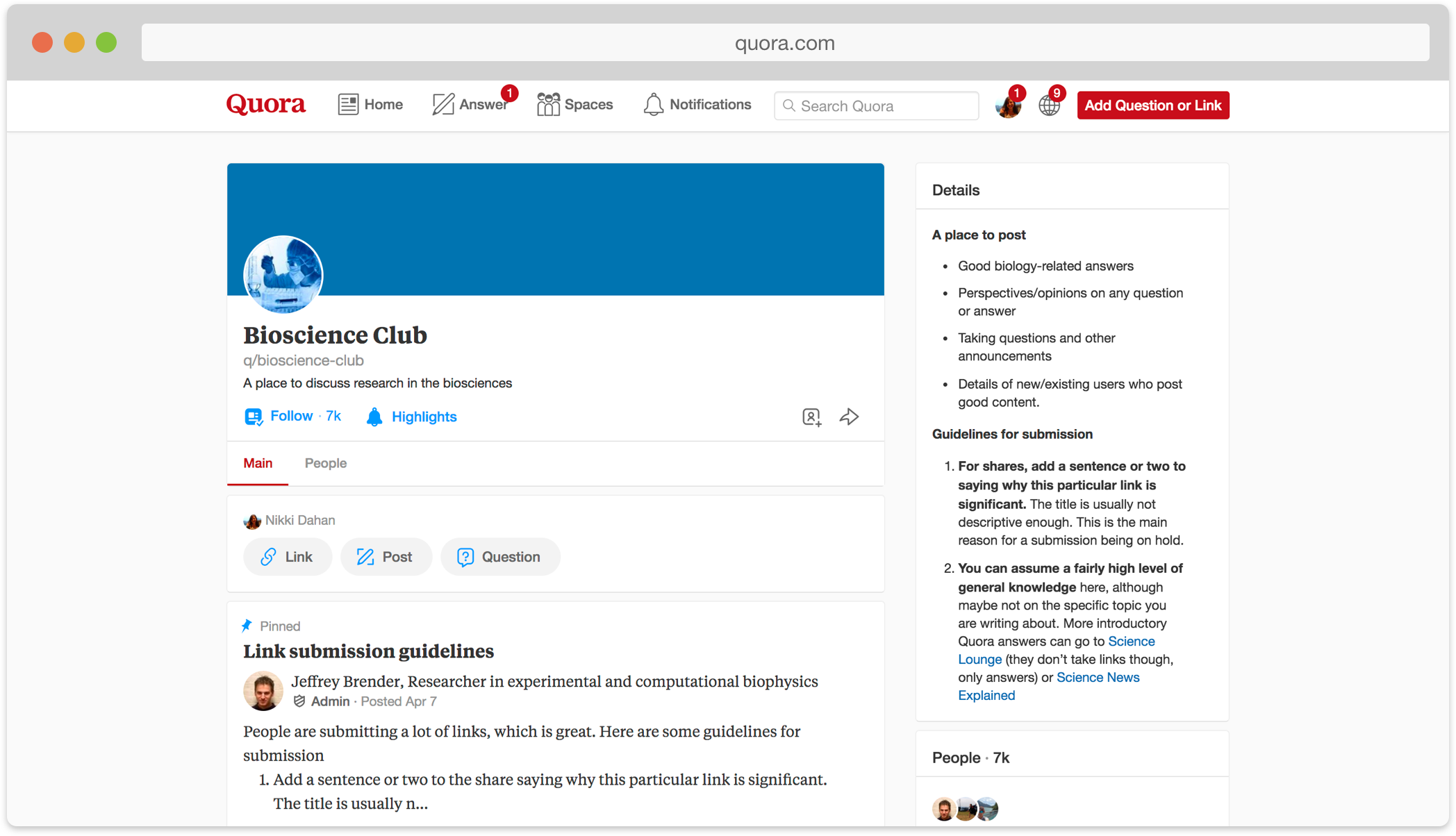 What is a Space?
A Space is a location on Quora where people can form communities and curate collections around shared interests.
Background + More Screenshots

Why did we build Spaces?
Quora's mission is to grow knowledge, but often the knowledge can get lost. In an effort to ameliorate this issue, we determined that groups with self-defined norms and boundaries may facilitate knowledge growth and preservation.
In-Space structure
Users in Spaces have designated roles that help enforce norms and build knowledge.
First iteration wireframes
Customizations
Admins have the ability to customize the boundaries of their Spaces to create their ideal knowledge exchange platform.
Admin view
This is my Space. It allows all content types, but non-contributors can only submit content for approval.
Contributor
As a contributor, I can post directly in this Space.
Follower
As a follower, I can apply to be a contributor to this Space.
Follower
Submitting a post for review as a follower of this Space.
Follower
A Space I follow that doesn't allow followers to post or submit posts.